Featured
Best selling
Alphabetically, A-Z
Alphabetically, Z-A
Price, low to high
Price, high to low
Date, old to new
Date, new to old
Sort by
Featured

Best selling

Alphabetically, A-Z

Alphabetically, Z-A

Price, low to high

Price, high to low

Date, old to new

Date, new to old
Huepar Laser Levels Tools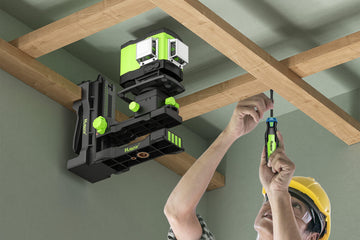 Accessories
Measuring instruments are essential on construction sites and laser accessories are one of them.
Here you will find all the official accessories you will need to accompany your Huepar laser levels.
Thanks to these tools, taking measurements will be easier.
Laser receivers, tripods, rotating bases, magnetic supports, safety glasses, targets but also ground rods, batteries and chargers.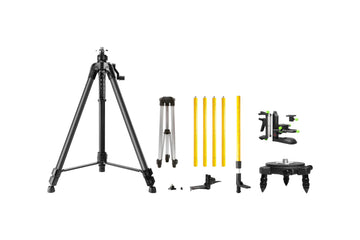 Huepar Tripod
A tripod can be used in various different applications, but when it comes to laser level tripods, there are a few things that you need to look at before buying one. The most important factor to consider is the stability of the tripod and its ability to withstand wind and other minor disturbances in order to keep your laser level precise. Huepar Tripod has been regarded as the best in this regard. The Huepar Tripod is a very stable tripod that uses laser leveling technology to make sure you don't tilt the laser during use. This can be very useful if you need precision and accuracy when using your laser level, and it's especially useful when working on slanted surfaces or rooftops.